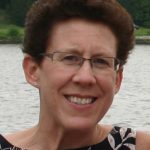 ECOEA Rep to the OEA Retired Advisory Council is Anne Bowles, retired from Wooster EA. Anne was recently reelected to the Advisory Committee. Congratulations Anne!
You can reach Anne at
Read Anne's latest report from the Advisory Council:
Read our latest newsletter at this link:
https://conta.cc/2Me3Jtj
Read the OEA-Retired Winter Newsline at this link:
http://oea-r.ohea.us/files/2020/01/NewslineWinter-2020.pdf
Congratulations to Carol Kinsey, elected as NEA delegate
NEA-Retired Post Summit Conference March 2020
Like all large gatherings, the NEA-Retired Post Summit Conference was cancelled due to the coronavirus pandemic.
ECOEA Holiday Happenings Luncheon
ECOEA members and guests gathered for our annual Holiday Happenings retiree luncheon at the beautiful Pine Tree Barn in Shreve on December 3rd for good food, great conversation and an interesting STRS update from guest Rita Walters, STRS Board member. Did you know that there are 196 STRS recipients that are 100 years old or older? And, there are 125 members that are 99 years old? Our oldest STRS member is 107 years old! Wow! Holiday blessings to them all! Keep up to date with ECOEA with the monthly emailed newsletter. Not receiving the newsletter? Probably because we don't have a good email address for you. Sign up to receive the newsletter by sending your email to the ECOEA office at ecoea@sbcglobal.net
NEA Today for NEA-Retired Members seeking member stories      After a lifetime of service to our nation's public schools, members maintain a vivid interest in NEA and education policy and news and they want to keep public education strong.        We need your help telling our retired members' stories–especially those members whose presence will help to showcase the diversity of NEA retirees.      If you know of someone who would make a great interview subject for NEA Today for NEA- Retired Members, please share their contact information with the magazine's editor, Lisa Leigh.   She may be reached at lleigh@nea.org, or 202/822-7258.
~~~